茶立玄 山手がオープンしました

詳しくは下の店舗紹介をご覧ください
茶立玄 山手がオープンしました
詳しくは下の店舗紹介をご覧ください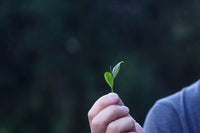 About TEA FACTORY GEN
Make everyone happy with tea.
We are not bound by stereotypes, we value tea's potential to the maximum, and we are challenging various things related to tea. Growing tea without fertilizers and pesticides, consistently performing everything from cultivation to sales, developing the Setouchi craft tea series...
Through these challenges, we will revitalize the tea industry as a whole and create spiritual richness for everyone.
see more
Natural cultivation Hiroshima native tea
Introduction of TEA STAND GEN
It is a directly managed store of TEA FACTORY GEN.
You can drink precious small-lot tea that is not sold online.
1-14-10 Tsuchido, Onomichi City, Hiroshima Prefecture 722-0035

TEL: 0848-88-9188

Business days: Wednesday, Thursday, Friday, Saturday, Sunday and public holidays
Business hours: 12:00-17:30